Wordle is an online 5-letter word game to guess a word. Each day a new word is released and players have to guess the word of the day with six attempts. During guessing the word, the colour of the tiles changes to help players get the word. A grey-coloured tile means it isn't in today's word, whilst a yellow letter tile signals it is in the word but in the wrong position. Then there's the green letter tile which means it's in the word and in the correct place.
How to Play Wordle?
Players have to select letters of the alphabet on the virtual keyboard given on the screen and fill the 5 blank tiles, making a correct word of that day. When completed with a 5-letter word guess, they press the submit button. This then checks the word and lets you know if your word or some of the letters are correct.
Guess the WORDLE in six tries.
Each guess must be a valid five-letter word. Hit the enter button to submit.
After each guess, the color of the tiles will change to show how close your guess was to the word.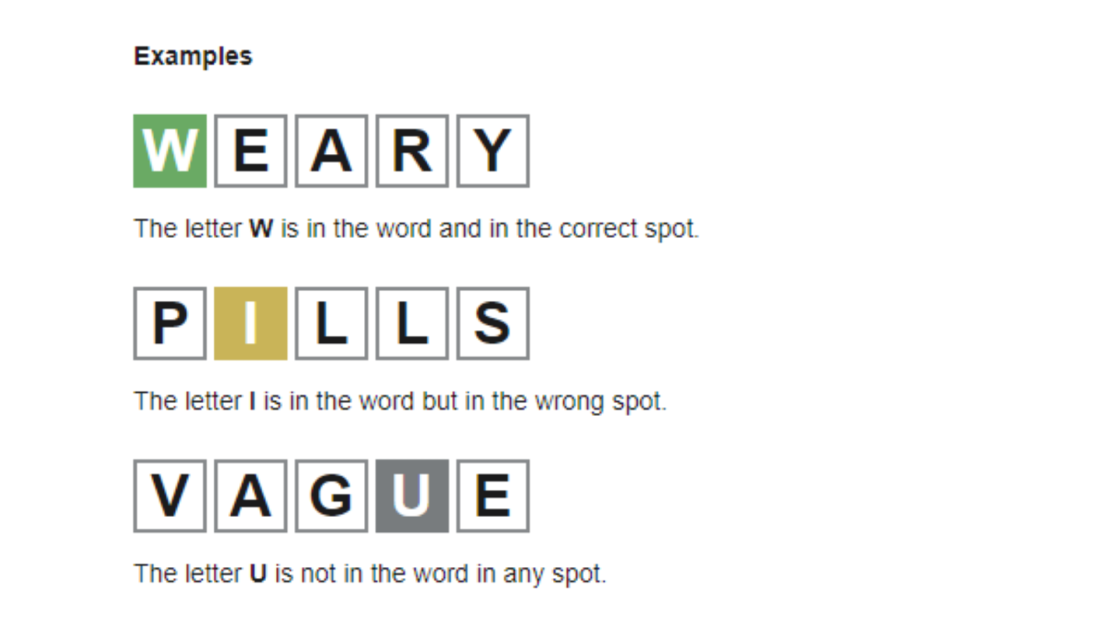 If you correctly guess the word of that day within the 6 attempts, then you win the game. Here is an amazing feature if you win the game in a row for two days or more, you will receive a winning streak. This keeps rolling over unless you fail to guess the word and this can break the streak.
The game is very popular with approximately 300,000 players reported at the beginning of January 2022. The game is now believed to be played by over 2 million users globally.
Where to play the Wordle game?
Wordle is an online web-based game and is accessed via the webpage www.powerlanguage.co.uk/wordle. Millions of users return to this page every day to guess the new word of the day.
Many Players leave the webpage as an open tab to keep continue their winning streak.
Who can play Wordle?
The lovely feature of Wordle is that anyone can play this game with no age restrictions, but it's suitable (and playable) for kids aged 6 and above. This game has become the fan of several celebrities who have publicly shared about this word game.