iOS 14 Download are now available for all users to download onto their iPhones. The final builds of iOS 14 arrive as a free update after months of beta testing.
Before moving forward I want to clear you that the IOS 14 Download is in great demand for all the users as it was the major upgrade consisting of too many features like its new sorting and view modes for Photos, new capabilities for Messages, and much more.
Here are some new features that are included in iOS 14 and process for IOS 14 Download:
the ability to add widgets to the iPhone home screen
an App Library feature for simpler app management,
instant foreign language translation functionality,
new capabilities for Messages, improvements to Safari,
new sorting and view modes for Photos,
amidst many other smaller features and improvements to the mobile operating systems.
This was the major and exacting update in the whole iOS history, because of the new UI and the amazing features that increased the great demand for iOS among people across the world.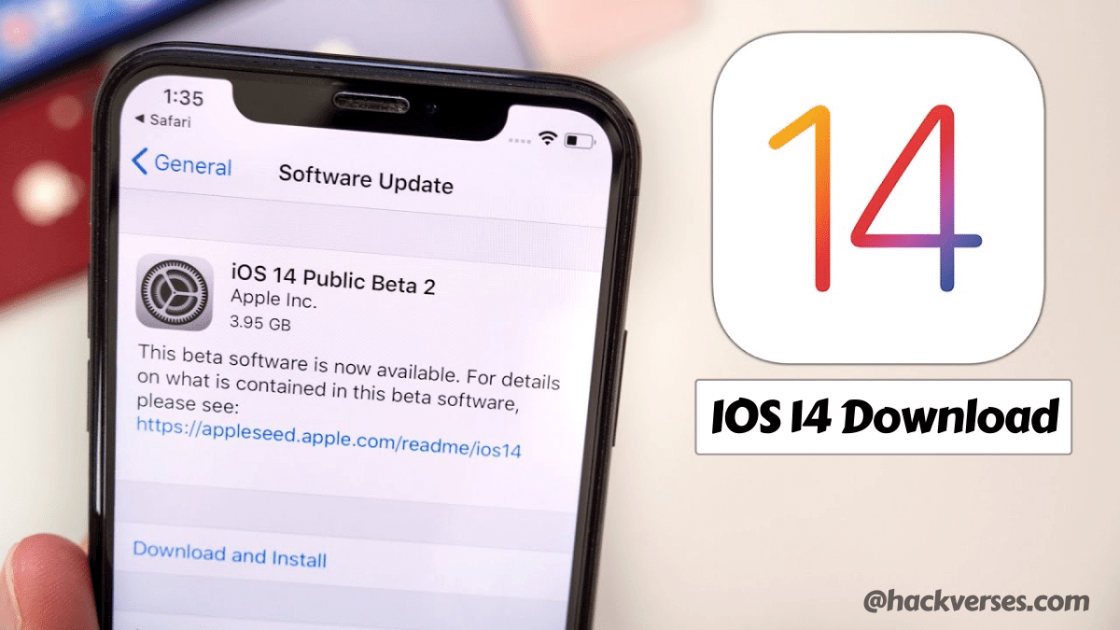 The splashing feature of this update is the new app library feature and home screen widgets. This App library gives us a new option to hide the apps from the home screen, if someones of us don't want to show the app or sometimes we need to hide the least used apps from the main screen, now we can put those apps into the bucket of App Library and clear our home screen from those apps and can show only important apps on the home screen.
Compatible devices for iOS 14 Download:
So, before preceding the IOS 14 Download, you should need the compatibility list of the devices on which the iOS 14 is possible to run and work smoothly without causing any malfunction.
Make sure you have one of the following iPhones before you start the process to download iOS 14, Here is the list of compatible devices:
iPhone 6S, iPhone 6S Plus, and iPhone SE (first-gen)
iPhone 7 and iPhone 7 Plus
In series 8: iPhone 8 and iPhone 8 Plus
In Series X : iPhone X, iPhone XR, iPhone XS, and iPhone XS Max
iPhone 11, iPhone 11 Pro, and iPhone 11 Pro Max
iPhone SE (2020)
iOS 14 Download Steps and Upgrade to iOS 14
To start the process of downloading and installing iOS 14, you should back up the devices to iCloud, iTunes, or Finder. Because the failure in the upgradation can cause the loss of all your data.
I assume you may have a backup of your device and now we are going to Download iOS 14.
Open "Settings" app on iPhone or iPad
Go to "General"
Select "Software Update"
Choose to "Download and Install" as "iOS 14" or "iPadOS 14" shows as an available update
After completing the download process, you may need to reboot the device to start the installation process and some settings will appear on the splash screen, you need to review them to continue the usage of devices as usual you do.
Hurray! you have upgraded your iPhone into the new version of iOS 14 with new amazing features.
Here advanced users can also upgrade their iPhone to iOS 14 through IPSW Firewall files, which can be downloaded through the links from Apple which have given in below.
iOS 14 IPSW Firmware File Download Links –
3. iPhone 11
5. iPhone XS
6. iPhone XR
7. iPhone X
8. iPhone 8
10. iPhone 7
11. iPhone 7 Plus
12. iPhone SE – 2020 model – 2nd generation
13. iPhone SE – 1st generation
14. iPhone 6s
15. iPhone 6s Plus
16. iPod touch – 7th generation
Conclusion
If you liked this article IOS 14 Download? or got to learn something, then please share this post on social networks and don't forget to follow me on Twitter and Instagram.