Snapchat is a messaging app, with over 200 million users daily. When you can reach so many people in one place, there are many opportunities. Below, you will discover how to make money on Snapchat in 2021 and grow your account.
Why Is Snapchat A Great Place To Make Money
Snapchat does not include any ads that use to earn money like YouTube, so you need to promote a product or service. Even if you decide to become a Snapchat influencer, you need to grow your following around a niche. Snapchat is the right place to promote a product.
If you create an account to make money, you will not have many competitors. You will prove that you are not scared of the new marketing types and can follow the trends.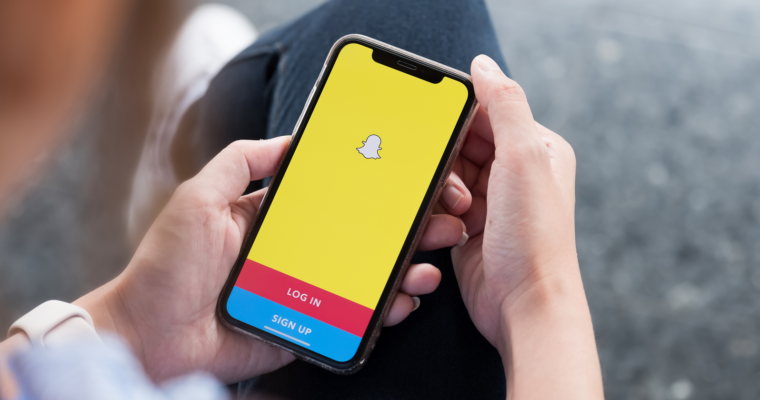 Here is 3 Best Ways To Make Money On Snapchat
There are three ways to make money on Snapchat. While these ways have many subcategories, you don't have the range of other platforms. However, they are enough for most Instagram users that want to earn money:
1. Sell Your Snaps
If you are an influencer on Snapchat or have a big audience, some companies will want to advertise their products to your followers. The value of your snaps depends on the Fanbytes Score and your followers. The Fanbytes score is from 0 to 100, depending on your engagement with the target audience.
This method is quite simple, but it can take time. You need to start getting followers and engagement. You will read suggestions on how to grow your account in this post.
2. Affiliate Marketing
Affiliate marketing can work with any audience and platform. When you promote other people's products, you can earn a commission per sale. It is quite different than sponsored snaps because you get paid only for the results. Also, you can join affiliate programs and promote products even if you have a few followers. For example, Clickbank is free to join and has no requirements for beginners.
The main benefits are that you can start right away and earn more money than other methods because of the big commissions. However, you don't get paid when you don't make sales.
It is important to promote the right products. This process is easy when you have a niche-focused following. For example, your niche can be fitness, photography, movies, food, personal development, etc. Then, you promote products relevant to this niche.
You can post affiliate links or send traffic to a website that includes your links. The second option tends to be more effective because you can mention a few benefits before sending them to a sales page. If you don't have a website, you can use Builder all that includes simple templates to promote your product. You can get access to the platform for $1.
3. Sell Your Products Or Services
If you have an online store, a product, or a service that you can sell to make money, you can find buyers on Snapchat. It needs a similar strategy to affiliate marketing.
You need to send traffic to an external page where they can complete a purchase. If you are a beginner, you can create a dropshipping store on Shopify. You will add other people's physical products, and when you make a sale, they will ship them for you.
Conclusion
Snapchat is a unique messaging app. The users feel comfortable to send photos and videos because of privacy protection. If you want to make money on Snapchat, you need to become a part of their app and have fun. If you plan to promote a product, figure out creative ways to do it with your snaps and stories.
The biggest advantage, compared to other methods and platforms, is the lack of competition. Most internet marketers and businesses are not on Snapchat yet. We can assume that they don't know how to use it for marketing because the potential of the app is huge.
Bye Bye ?? Friends and Don't forget to Follow Me On : Twitter , Instagram