What is an e-commerce website? How we can create an e-commerce website, and what are the requirements of creating an e-commerce website. Today we are going to talk about this.
Around 206 crore people across the world are spending their money to buy goods online. In today's time, we see that almost every person has an e-Commerce App installed on their phones.
E-commerce sites exist in many different names like Flipkart, Amazon, Snapdeal, Myntra etc. We all know that there are many eCommerce sites on the internet, from where we get our favorite things at a reasonable price.
What is an E-Commerce Website?
The E-commerce website is a platform through which millions of people buy their essential goods sitting at their home at a reasonable price, safely and without any hassle. The real meaning of e-commerce is to buy and sell goods or goods through the internet.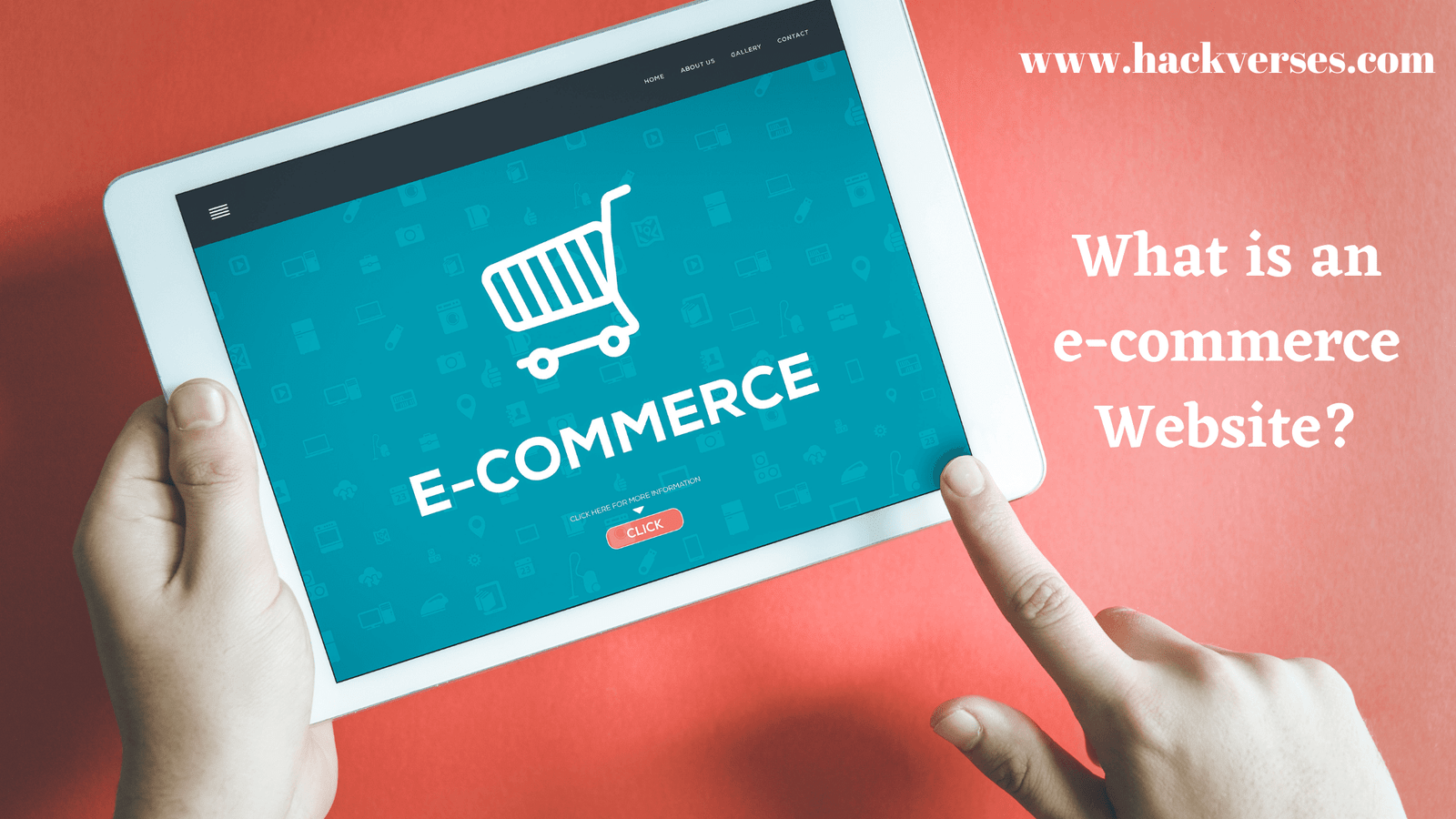 How to Create an e-Commerce Website an What is an E-Commerce website?
E-commerce is also called online trade, which a person or a company runs. E-commerce comprises two sub words, "e," i.e. Electronics and "Commerce", which mean Business. When you conduct a business through Electronics Medium, it is called E-Commerce.
E-commerce is an exceptional business through which a person can earn a lot of money. In today's era, e-commerce is growing too much. Creating an e-commerce website is not so much easy but if you plan to create one for your business, let's start we some basis and make your store live.
What are the things required to build an e-commerce website?
Today in this article we will know what things we need to make an e-commerce website.
Money
We are in dire need of money to start any business. In the same way, before starting the business of e-commerce, you should have enough money. To create an online business, you will need to spend money on building a website.
The products that will be in your e-commerce will also cost money. There are many such things where you may have to invest money. Therefore, the most important thing to start a business is money.
Planning
There is a great need to plan for starting your business. In business, without a plan, you will not know what to do and how to do it. Next, you will not be able to pay attention, and you may have to face many problems in the future.
Domain Name
To start an e-commerce site in Internet, you need a domain name like www.flipkart.com. It works as an address in the online world, through which buyers who are able to discover your website. Most online business domain names are either closed in .com or closed with .net. Your domain name should be in the same name as the name you want to name your e-commerce site.
Check Also: How to Buy a Domain – From GoDaddy or BigRock
Web Hosting
For your website, you need a web hosting service so that people will be able to see your website on the internet. The job of this service is that it stores your website's data and files in a separate computer.
And when someone writes the domain name of your website in their web browser using the internet, then this web hosting will send all the files and data of your website to their browser so that that person will be able to access your website easily.
Check Also: What is Web Hosting and Where to Buy?
Website
The most important thing for your business is your website. If you have full knowledge of how the website is made, then you can make your website, and if you do not know of it, then you can make your website by paying money to the web designer or ask our Team. You have to think about what your website should look like. And what your website is designed for, its speciality should always be shown as if you are creating an e-commerce site; then it should show all the products you want to sell. The detour website's design should be enough good to attract a person to your website.
Check Also: How To Make Your Website On WordPress?
Shopping Cart Software
The main purpose of your e-commerce site is to sell goods to your customers and to sell goods to your customers, you will need a shopping cart software. This software gives your buyer a chance to see the things that are in your website, and can choose and buy whatever they like. Shopping cart software allows your customers that they can buy their favorite goods safely using their credit card. This service keeps the detail of your credit card and your order data safe from the eyes of other people.

Merchant Service Provider
An online business can never accept cash payments through its website, it needs a merchant service provider whose job is to handle things related to credit and debit cards. This service business, customer and credit card maintains a contact between the company.
It processes the payment from customers and takes money from their given credit card account and sends it to the merchant's account. After the merchant service provider receives the money, he deducts the money of his commission and sends the remaining money to the owner of the website in his account.
The merchant service provider plays an important role for the e-commerce website, without this, the merchant has no other way to take money from his customers.
I strongly recommend you to register for Razorpay Gateway as it is the most advance and low charging gateway. 
To register, click on the below image.

Conclusion
Building an eCommerce website is not a difficult task; if you have all the information related to it and all the things mentioned above, you can easily make your website and earn a good income.
I hope you have gained some knowledge from this article Complete information of e-commerce website. I hope you get this article on how to make an e-commerce website?. It has always been my endeavour to provide complete information about the E-Commerce Website to the readers so that they do not have to search on other sites or the internet in the context of that article. This will also save time, and they will also get all the information in one place.
If you have any doubts about this article or you want that there should be some improvement in it, then for this you can write a comment below. If you liked this post, what is an E-commerce website? or got to learn something? Please share this post on social networks such as Facebook, Twitter and other social media sites.