Hello Friends, in this post we will know How to Activate Windows 10? By the way, in today's time, almost everyone has a computer or laptop and want to use the updated and new features.

In such a situation, Hard Drive gets spoiled by mistake or for some reason. Then the original Windows is also deleted along with it.
In such a situation, whether it is Windows 7 or Windows 10, you can install it again in the computer. But it needs to be activated with it, because without activating Windows you cannot get full access to it.
Meaning without activation you cannot customize your computer nor can you take advantage of its other features. For this, you need to activate Windows.
On the Internet, you get Windows 10 very easily, but you are not able to activate it, because it is not an original file. It is already activated on another computer, so it is not activated.
So let's now know how to activate Windows 10. This work is very easy but you have to do it carefully, so how to start about know how to activate Windows 10.
Opening
First of all, tell you if you should never install Windows on your computer with a pirated CD because it contains Third Party Activation Key. From which hackers can hack your computer, or steal the necessary data from it.
Now let's talk about how to activate windows 10, if Windows 10 is already installed on your PC but not Activated, then to activate it, you just have to download a Patch File and install it on your PC.
Which we call Windows Activator in simple language, you will find it easily after searching on Google on the Internet, where there are many types of activators too.
After downloading the activator, you have to install it on your computer. So let's understand well.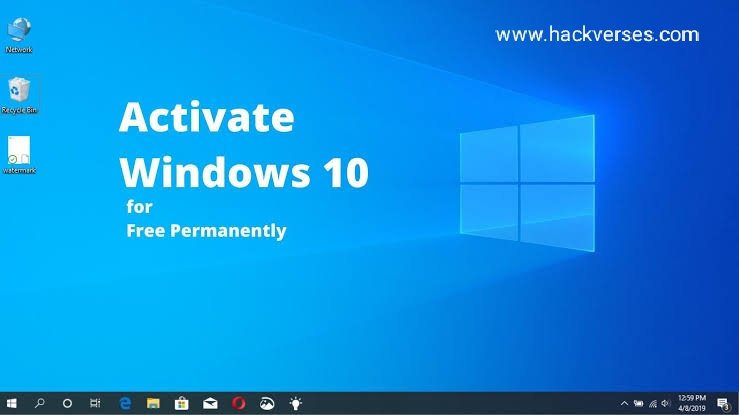 Steps of How to activate Windows 10
1. First of all, you have to download Windows Activator. Whose name is "KMS Activator", then download it on PC.
2. When this file is downloaded to the computer, you extract it, it will be in RAR Format.
3. After extracting the file, now open the KMS activator.
4. As soon as you open it, then a new window will open in front of you, in which you will see the "Activation Button" to activate the Window.
5. Now you can activate your Windows by clicking on this Activation button.
6. After clicking Activate, you will have to wait for some time and your Windows Activate will be done.
7. You will now see a message here on the screen that your Windows has been activated.
Keep in mind that when you activate Windows 10 , you will have to disable all Security Softwares from your computer.
Now if you want to see that Windows 10 has been activated or not, then you just have to right click on "This PC" of your computer, after that you can see it from here after clicking on the option of Properties.
Check : How to Monetize YouTube Videos and Link Google Adsense.
In the end, just say that if you are using or doing a pirated version of Windows then do not do it, because it can cause many harm, it is better if you use the original version of Windows. Huh.
I hope you guys have liked this information and you must have understood how to Activate Windows 10 . Keep coming for such information and do not forget to share this post with your friends. Thank you .
You can Follow me on Twitter.